As far as we are aware, our business clinic is a unique offering. We are the only accountancy practice that offers a hands on system proven to help you achieve your business goals.
How does this work and how involved is OnePlus Accountancy going to be in my business?
It works really well and we'll be as involved as you want us to be. With our modular approach you can decide which aspects you want to take care of yourself, which aspects you'd like us to help with and which aspects you want us to take care of completely.
Our approach is always the same – Educate, then help implement.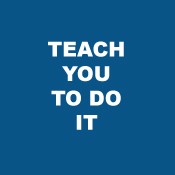 ---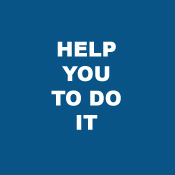 ---
We give you all the information so you are fully informed and can implement the improvements you want to see in your business.
We help implement the business strategies we have outlined for you up to any level of involvement
We can act as your outsourced finance department filling a full financial controller role.
Our business clinic is delivered in three modules corresponding to your business strategy:
You decide which modules you need at the moment
Accounts and information
This is our bread and butter and we deliver the highest level of service. Every business needs a finance department. Record keeping, tax calculations, payroll, profit analysis and budgeting are minimum requirements for a smooth running business. Up to date financial information is the starting point for good decisions. We will put in place an accounts system tailored to your business so you get the best results.
We focus on the essentials while we deliver the basics
Essentials
Real time, monthly reporting
De-coded presentation
KPI focused
Profit analysis
Basics
Profit and loss, Balance sheet
VAT
PAYE\PRSI
RCT
Income tax
Companies office
Ahead of all deadlines, all the time, without exception
Take home banking
This is a practical system of banking and cash flow management designed to ensure that your cash flow cycle is operating optimally. Implementing take home banking ensure you have visibility off your profitability and cash flow at all times ensuring you can :
Collect your due from your customers in a timely manner
Meet bills and payroll as they fall due
Plan for and meet all taxation liabilities
Maintain a healthy bank balance
Not be reliant on credit
Have your profits backed up by a real cash balance
The Business Owner's Manual
Our series of 7 tutorials is a comprehensive masterclass in running a business in Ireland.
Pricing and sales
Costs and control
Cash flow
Accountancy – what it means
Margin management
Lifecycles – Product, People, Profit
Business cycles – a seasonal approach
Delivered by a qualified chartered accountant and tailored with examples from your business we guarantee our business owners course will plug any gaps in your entrepreneurial knowledge and re-vitalise your relationship with your business.
To Book: Currently fully booked. Next open courses September. Please e-mail us to register your interest